Our Sheds
What will a backyard garden shed do for your property? Will it add the extra storage space you've been wishing for? A complement to your home that adds to the overall aesthetic? How about enhanced curb appeal and property value?
Whether you're considering a shed or garage for extra storage, need more space for lawn and garden equipment, or want to create your own workshop or she shed, Backyard Sheds is here to help! We have been selling custom built Amish-made storage sheds in the Capital District for over 24 years. We will walk you through the entire process from choosing the right building for your needs to complete delivery & set-up. Put our experience to work for you.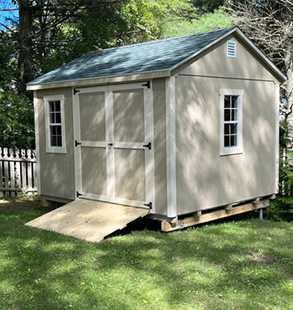 Make Buying a Shed Easy with Our Shed Buying Guide
Buying your first shed can feel overwhelming when you don't know how the process works. Our shed buying guide will walk you through everything you need to know, step by step, to find the shed that best fits your needs.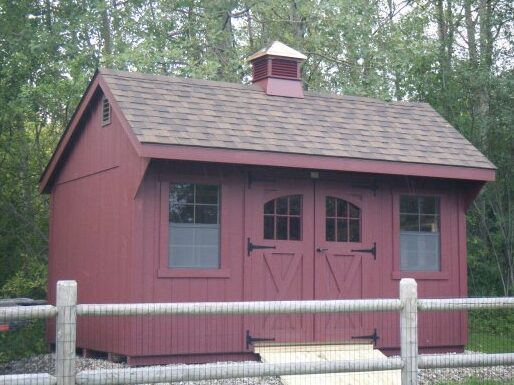 Get a Quality, Amish-Built Shed
The outdoor sheds we sell are built using high-quality materials and painstaking workmanship, so you can rest easy knowing you're buying a product that will last for many years, thanks to features like 30-year shingles, aluminum drip edge, pressure treated 2×4 floor joist, 5/8″ PerformMax T&G flooring & more.
Standard Features on Smartside Sheds
Standard Features on Vinyl Shed
The Other Backyard Structures We Sell
If a new storage shed is your wish, we have what you need. And if you're interested in other types of backyard structures, we have you covered there, too.
Check out our full line of backyard structures, including:
And don't forget our custom buildings, including: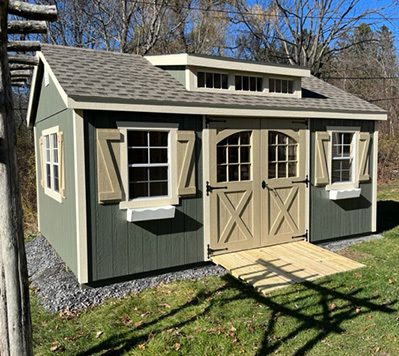 Let the Professionals at Backyard Sheds Answer Your Questions
Our friendly staff is ready to help you select the perfect garden shed, outdoor shed, or storage shed. We know the process comes with questions, and that's why we've put together a list of frequently asked questions.
However, if you don't find your answer there, we encourage you to contact us for assistance.