Spark Imagination and Play with Fun and Engaging Playsets
How much fun would your backyard be if it had a castle swing set, a wooden boat with a slide, or an airplane playset? How about a truck, Jeep, or train play structure? How many hours could your children or grandchildren spend playing, imagining, and growing there?
Find out for yourself by exploring the playset inventory at our Selkirk location.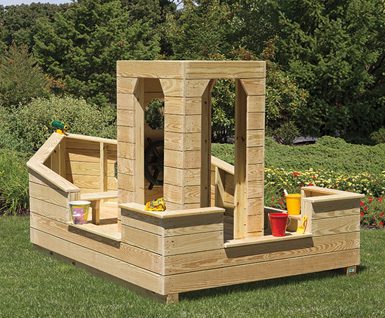 The Importance of Outdoor Play
We all know how important more fresh air and reduced screen time are to the proper growth and development of our children. One of the best ways to help our children grow strong and smart is to give them activities they love, outside in the sunshine.
Playsets by Backyard Sheds will make your backyard the place to be!
Backyard Structures for the Whole Family
---
A new playset from Backyard Sheds will light up your kids' eyes and provides endless creative, collaborative play. But how about the adults? Do you need more storage? More entertainment space? Protection from the elements?
We sell a full line of backyard structures, including:
And if you're looking for something a bit more custom, we have: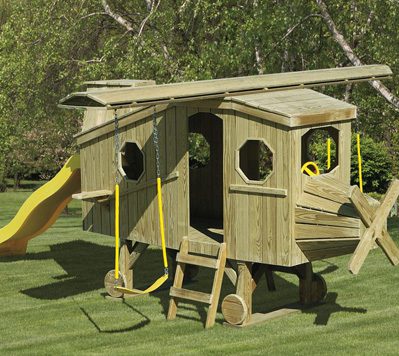 Backyard Sheds' Helpful Staff is at Your Service
Choosing the perfect playset can be challenging, but we're here to help you make the best decision. We have addressed commonly asked questions on our FAQs page, and we also welcome you to contact us with any other questions or concerns you might have. We look forward to speaking with you!