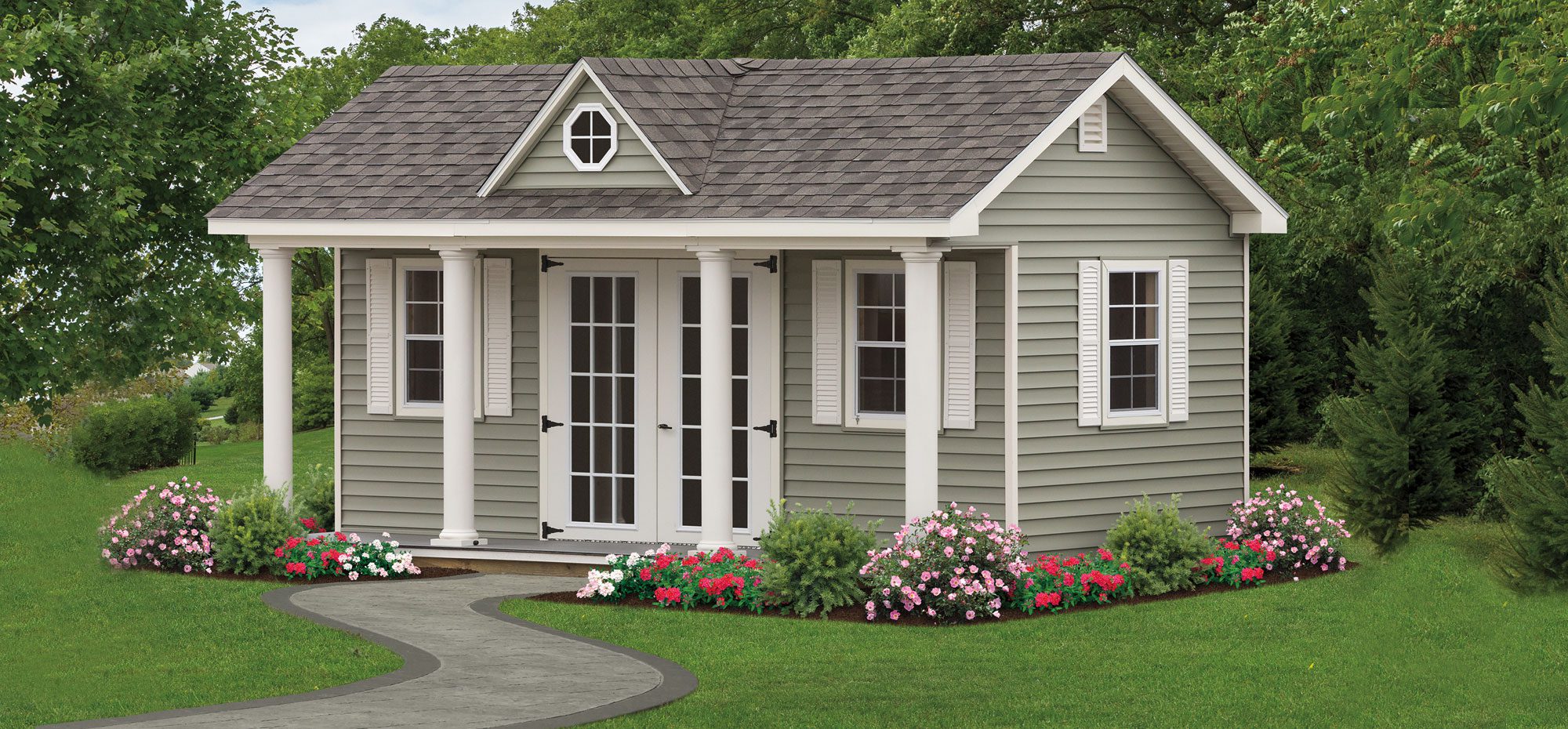 Backyard Sheds Installation & Construction Guides
We want to ensure you feel educated and confident during the entire design, selection, building, and delivery process. We think you'll find everything you need right here, but as always, feel free to contact us with questions or concerns.
---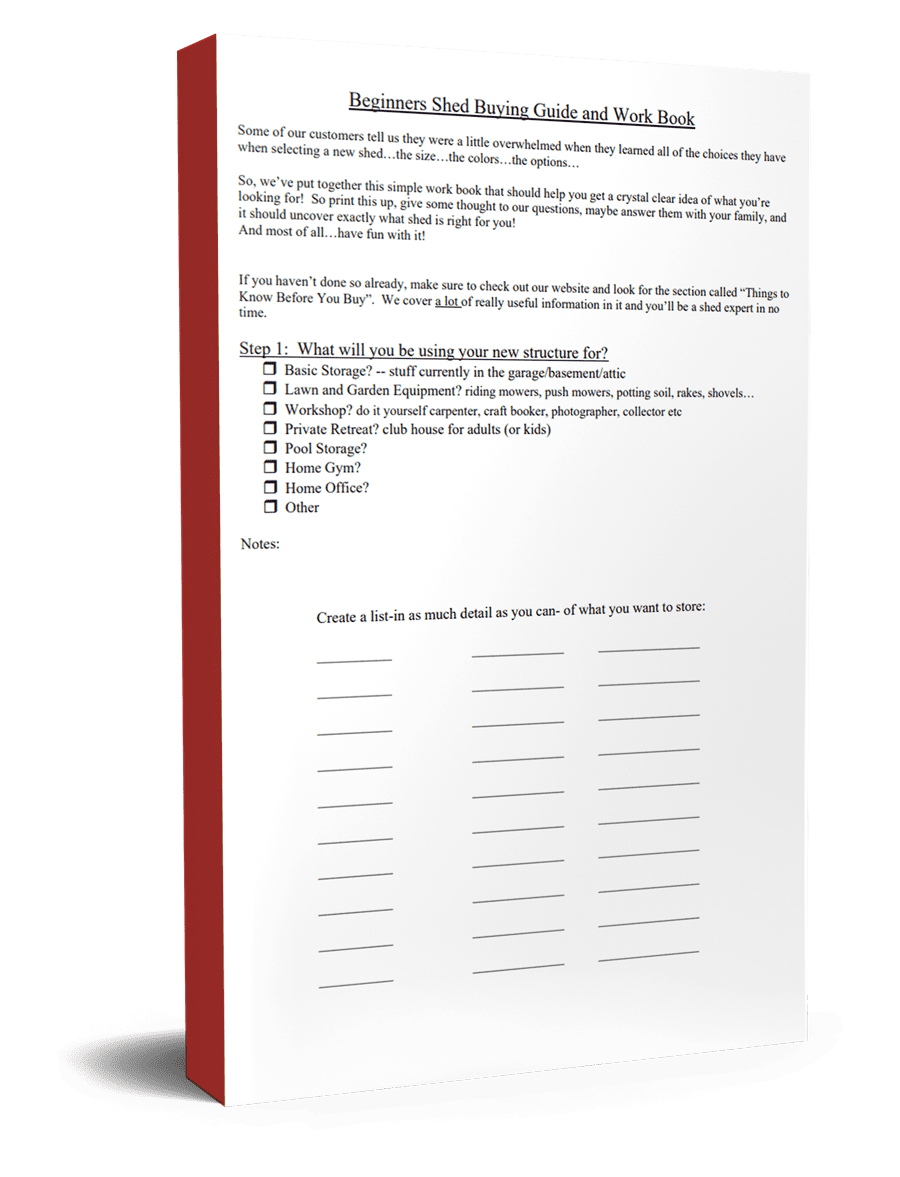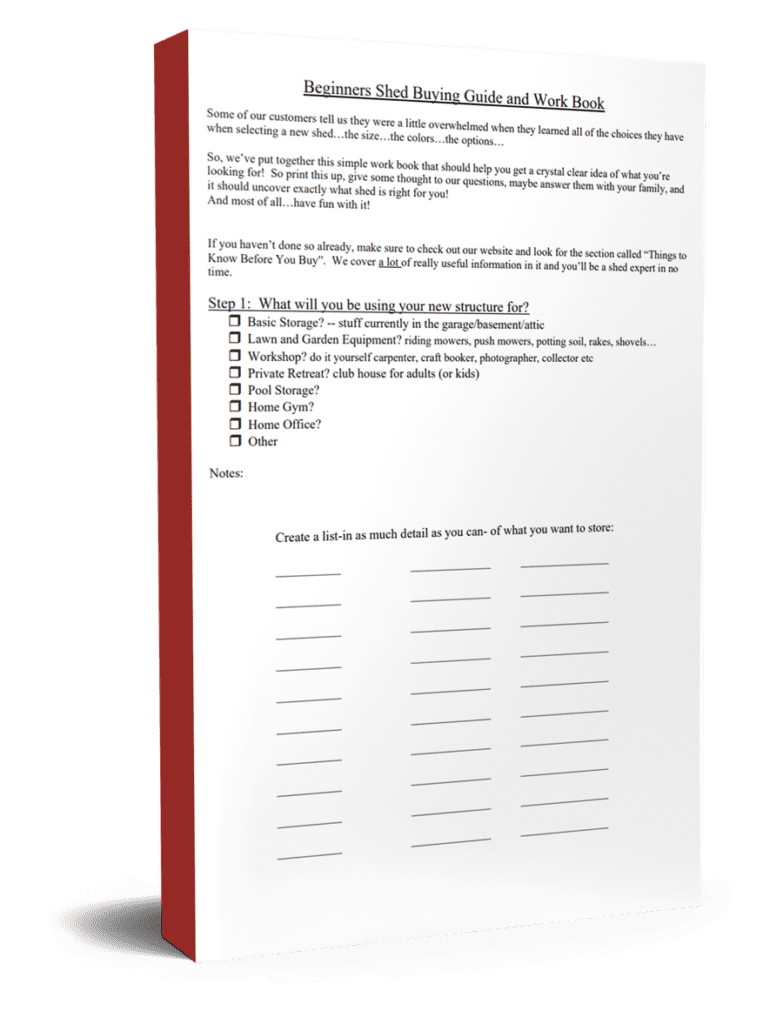 Shed Buying Guide
Buying your first shed can be a bit overwhelming when you aren't familiar with the process. We'll take you through all the steps.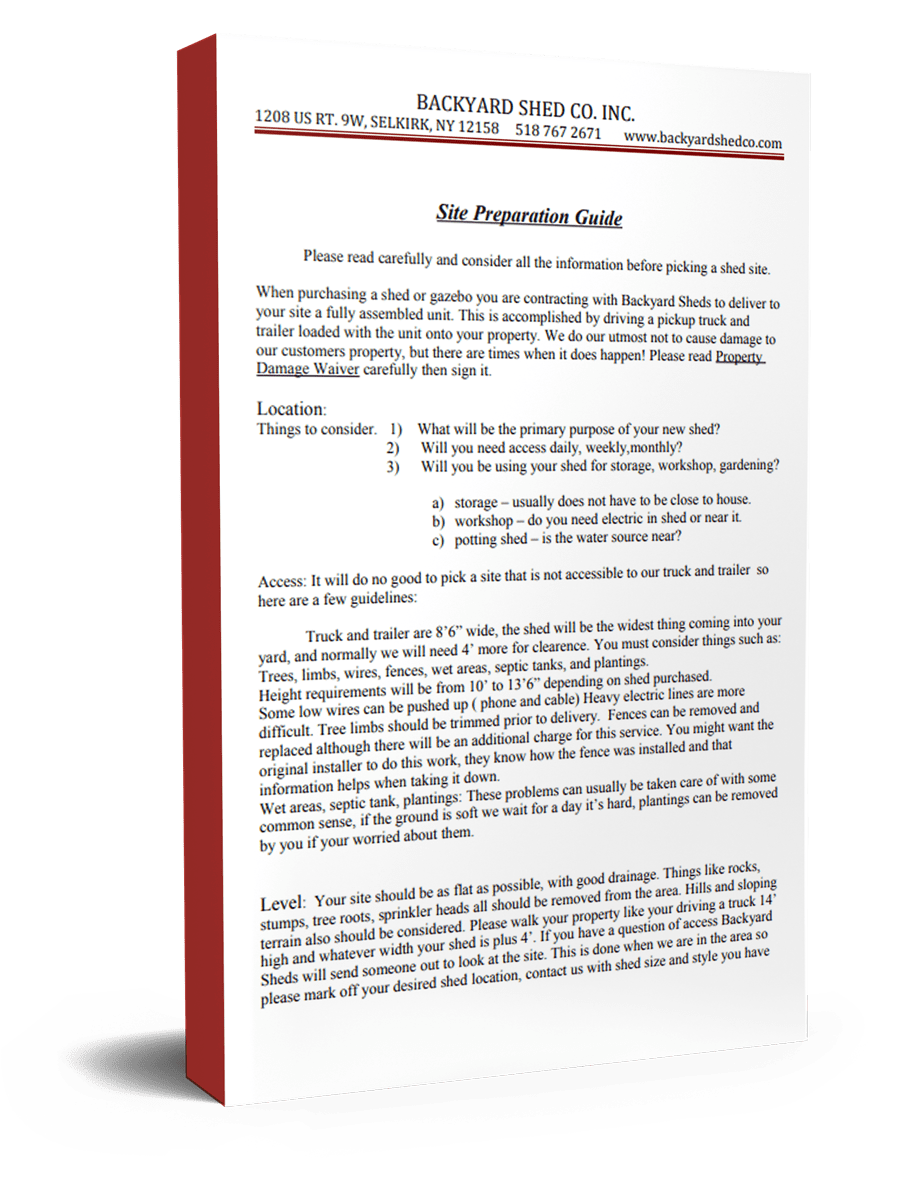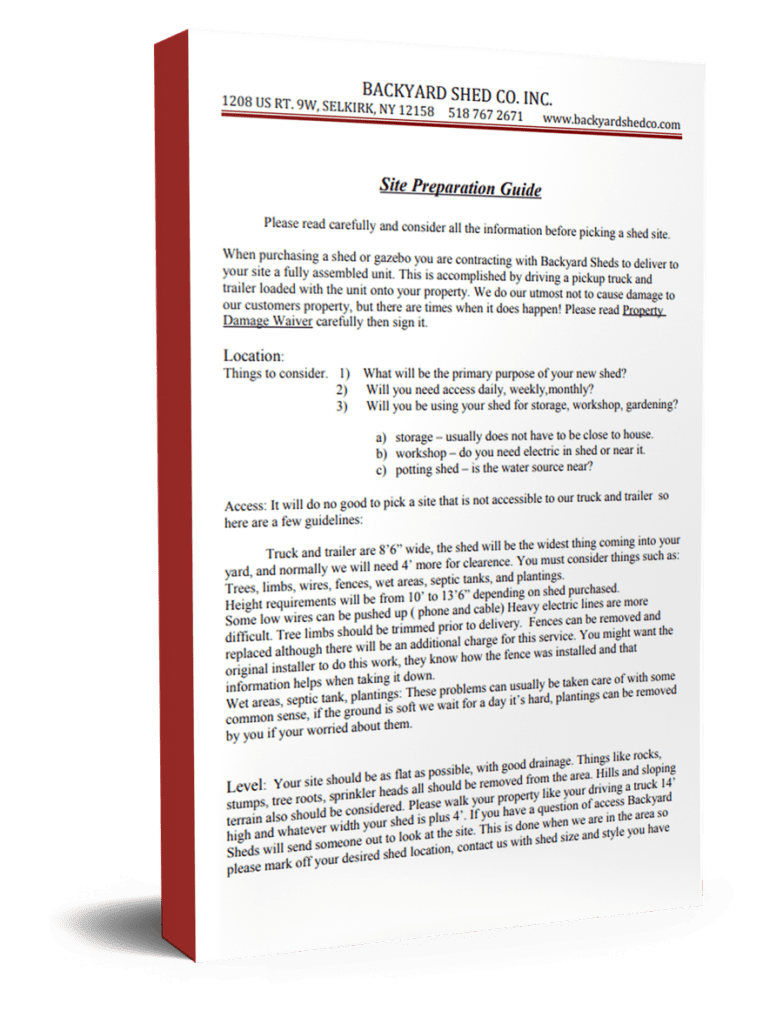 Site Preparation Guide
Not sure how to prepare your site for delivery of your new shed or garage? We'll tell you everything you need to know in our site prep guide.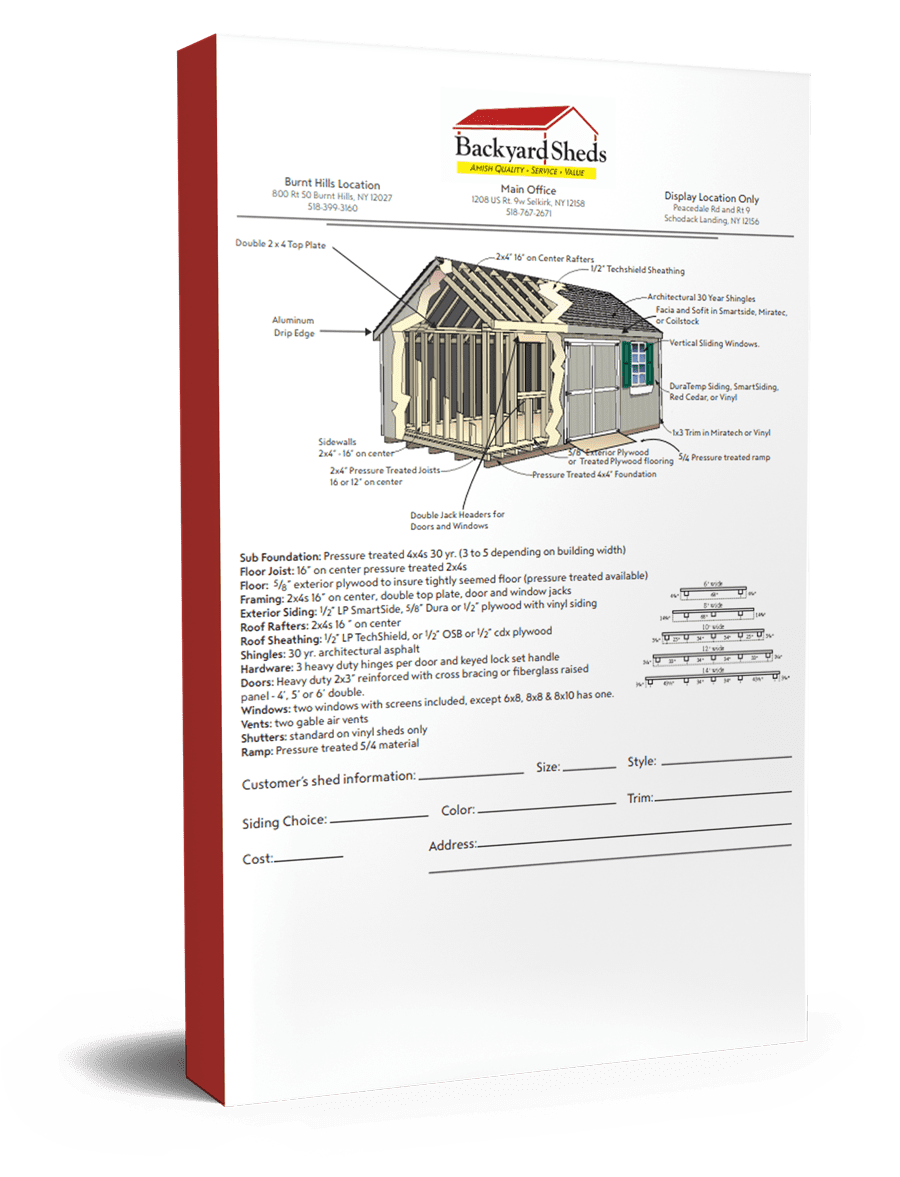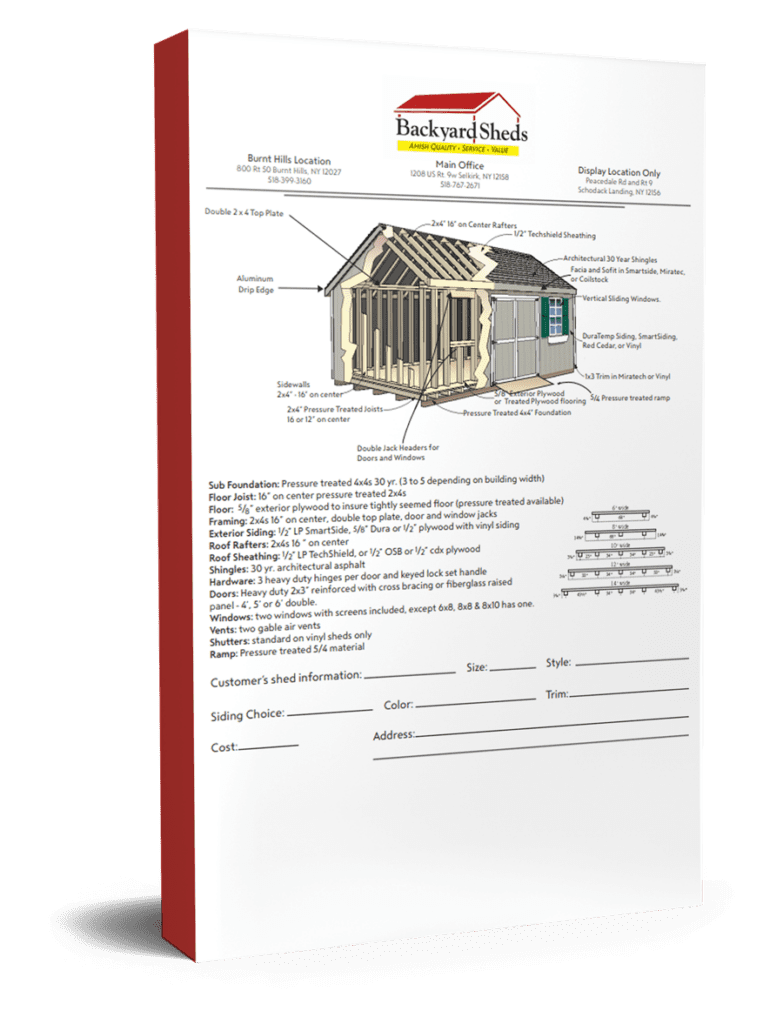 Construction Details
When you want more details about the construction of our sheds and garages, download this complete listing of construction specs.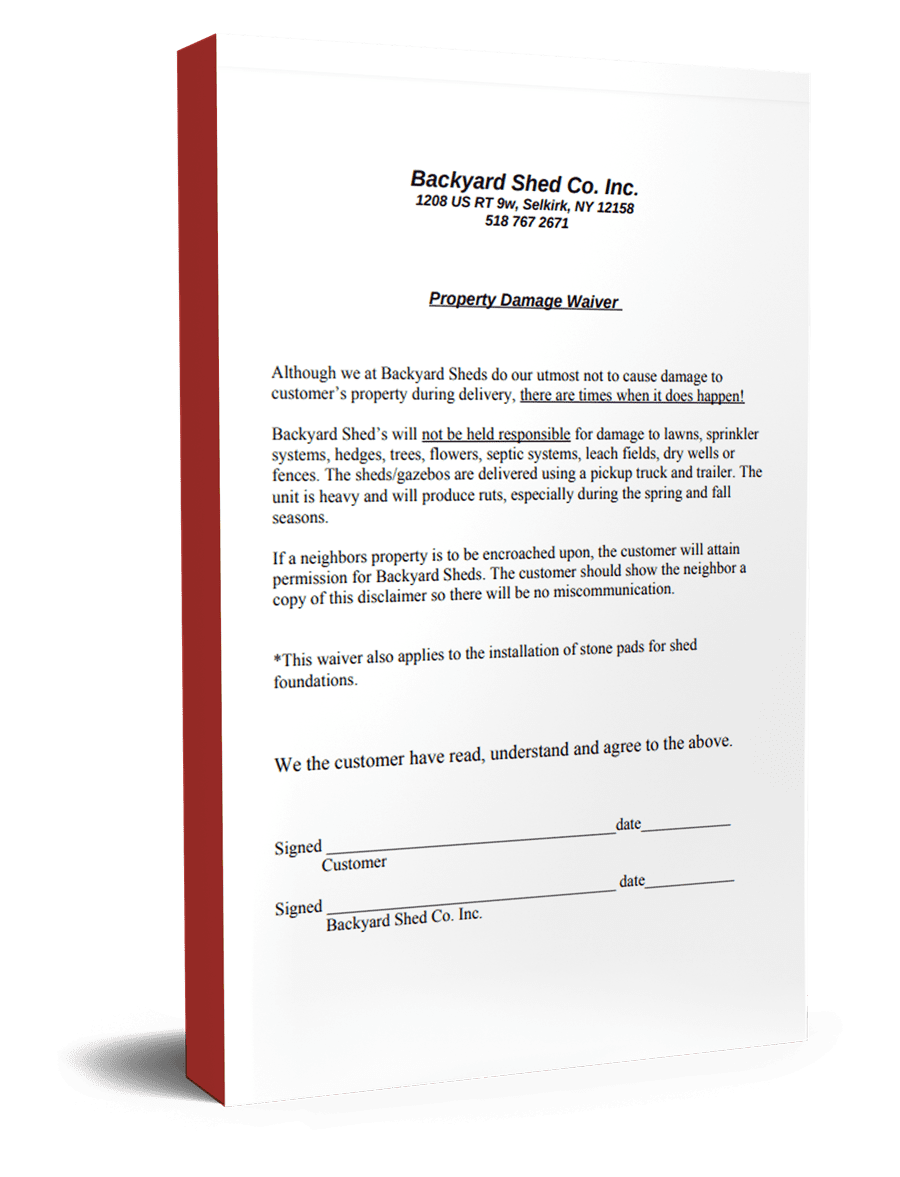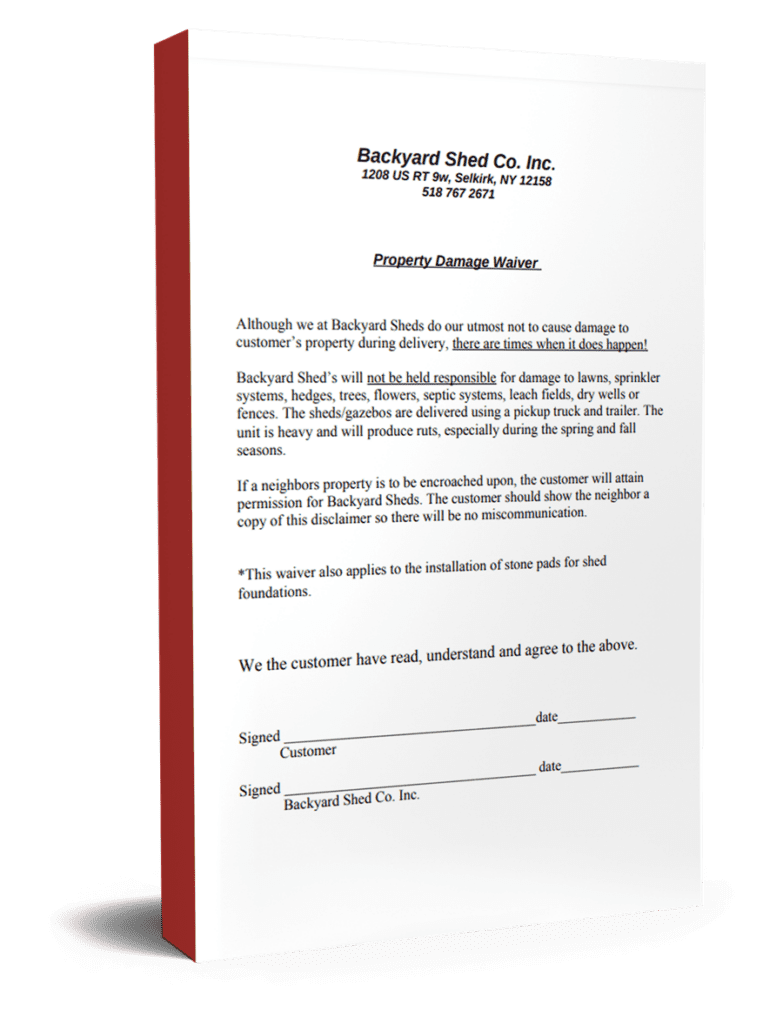 Property Damage Waiver
Before delivering your building, we ask that you sign a copy of our property damage waiver. Download it here, sign it, and we'll handle the rest.