Get the Custom, Built-On-Site Cabin of Your Dreams from Backyard Sheds Co.
If you could have a cabin built just the way you want, what style would you choose? How big would it be and what features would it have? All of those decisions are yours to make when you customize your cabin with us.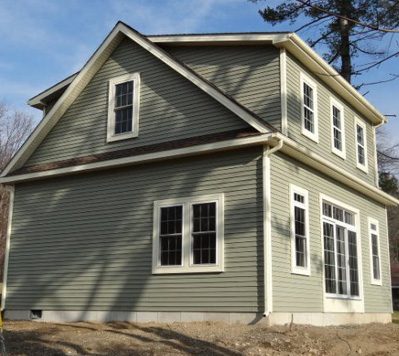 A Custom Cabin, Built to Meet Your Needs
Whether it's a cabin in the woods, at the beach, or in your own backyard, you have a vision of what will make it the perfect getaway. With Backyard Sheds Co., you can choose your exterior, roofing, floorplan, porch configuration, railings, trim, windows, doors, shutters, and so much more.
Why own a cabin that someone else thought up when you can have one built to your imagination's exact specifications? Let's get started on that custom cabin today!
The Other Structures We Sell
---
A cabin is just one type of building that can be customized. All of our modular buildings and build-on-site structures can be tailored to suit your specific needs and taste.