S316 10'x14′ Pine Board & Batten Run In – SALES PRICE $4,100.
Features
10x14 run in, freshly milled white pine, metal roof, 4' kicker board, P.T. 6x6 runner, it is inherent nature of uncured freshly milled pine to shrink, split, check during aging process
---
Location
Selkirk
Shingle Color
Green Metal
Style
Run In
Siding Style
Pine
---
REGULAR PRICE: $4,380
SALES PRICE: $4,100.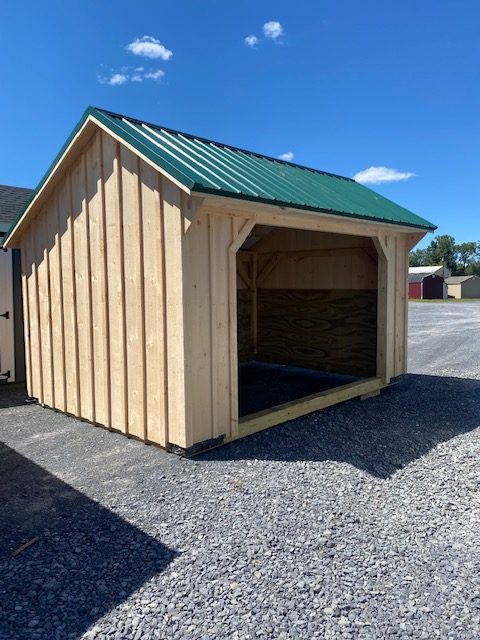 Contact for More Information